New
Features:
1. This common DC protection board uses an optocoupler. Since the optocoupler has input and output isolation,
2. signal transmission has the characteristics of unidirectionality, so it has insulation and anti-interference ability.
3. Since the input end of the optocoupler belongs to the low-resistance type of current type operation, it has strong common mode suppression capability.
4. The and sound source are separated, and the sound source will not be affected!
Note:
1. The protection board uses 1.6 thick 1A copper surface, double-sided tin plating process, the input voltage is DC12V-16V or AC 12-16V.
2. Turn on the (red) indicator light, the work indicator light is normal, the relay is closed, if the impact protection board automatically adjusts the suction time (waiting for the current to pass through the relay)!
3. The supply can be the same as the amplifier. Each of the three channels of the audio source is independent. It is suitable for non-common ground and BTL circuit amplifiers.
4. The terminal block is 7.62 pitch, and the 1/2W metal film exceeds the standard. The internal resistance is reduced for high current design!
5. The j-oint v-enture S-ongle relay as the core component is not afraid of contact sparking and oxidation, and lossless transmission of sound!
Product description:
With delay and DC protection (default 1.8V control, DC sensitivity can be adjusted)
Protection board parameters:
Channel design: independent three channels
Can withstand : within 300W x 3
colour:black
Material:PCB
size:95x50x17mm

Package Contents:
1 x Speaker Protection Board
Only the above package content, other products are not included.
Note: different displays may cause the color of the item in the picture a little different from the real thing. The measurement allowed error is +/- 1-3cm.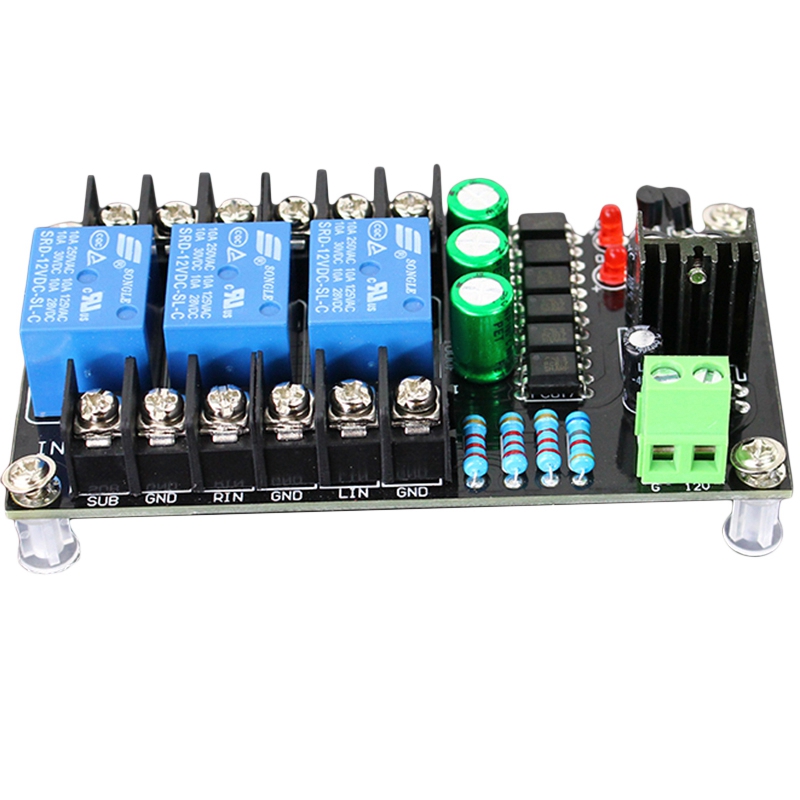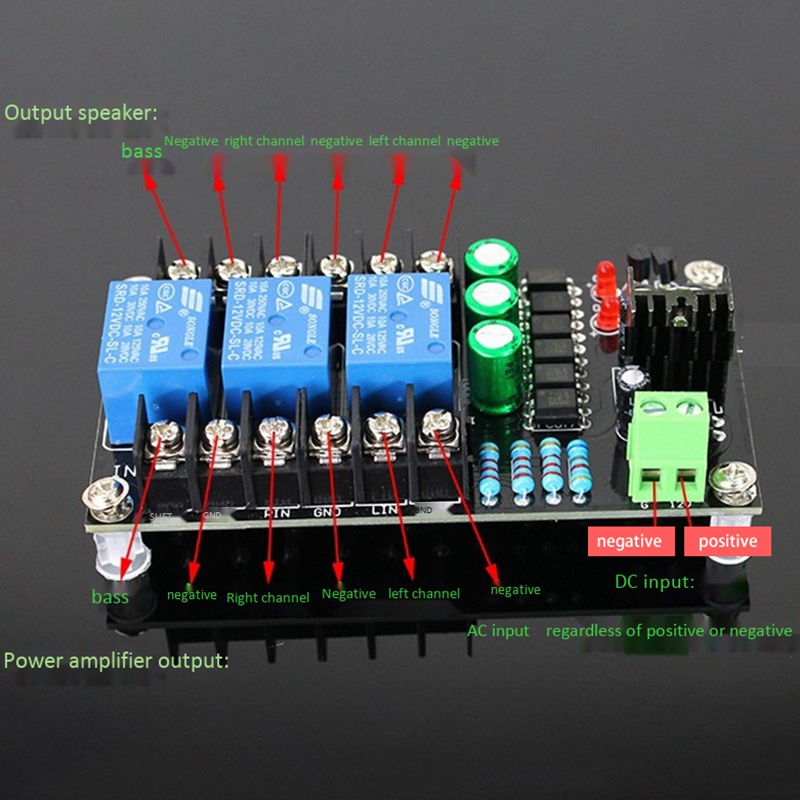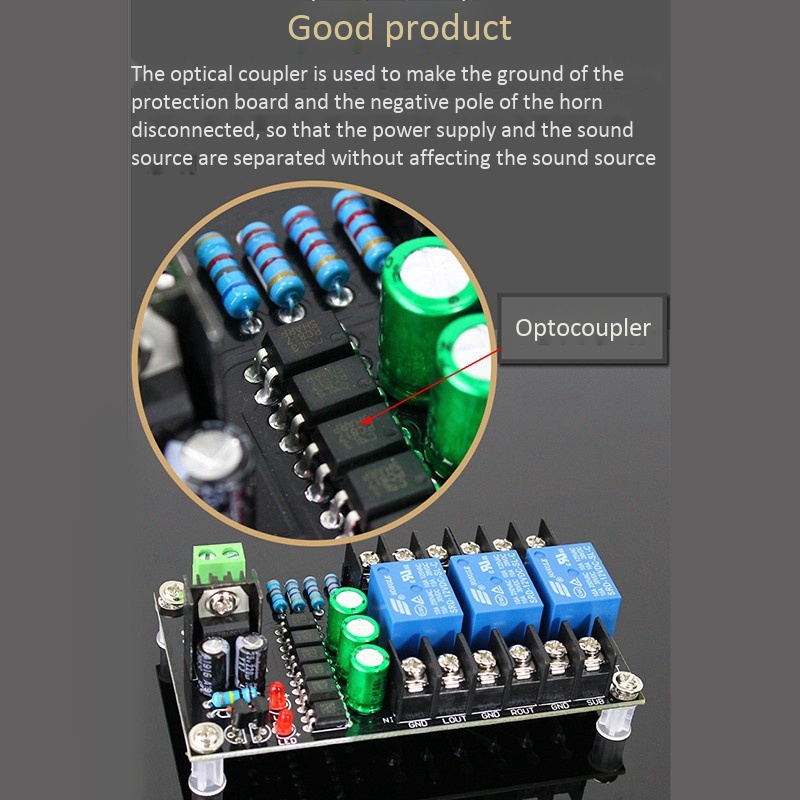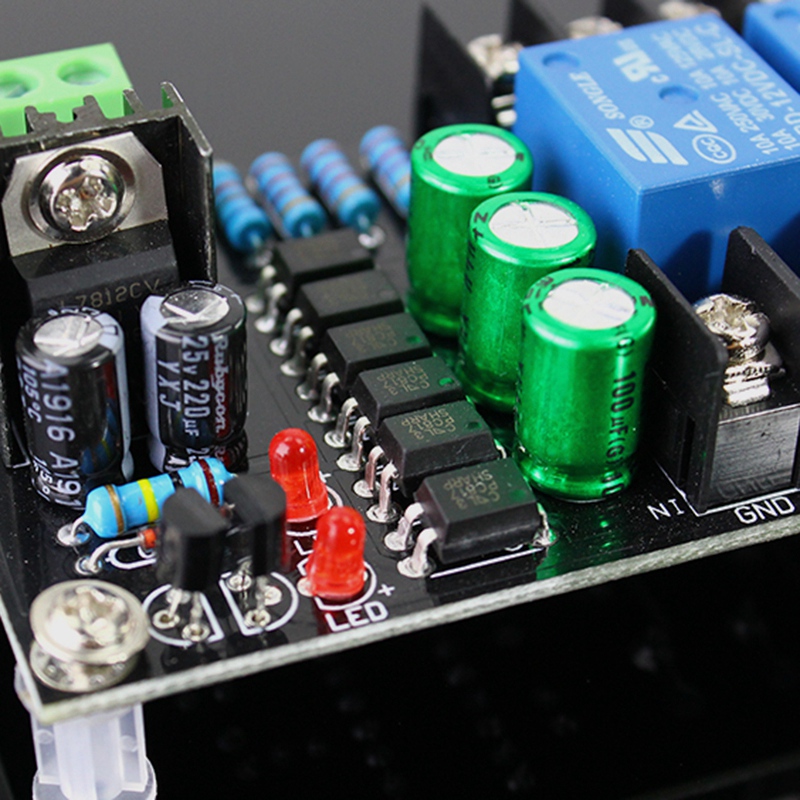 300W Amplifier Speaker Protection Board 2.1 Channel Relay Digital Speaker
Stock:

In Stock

Model:

3448-50000

SKU:

3448